All the Green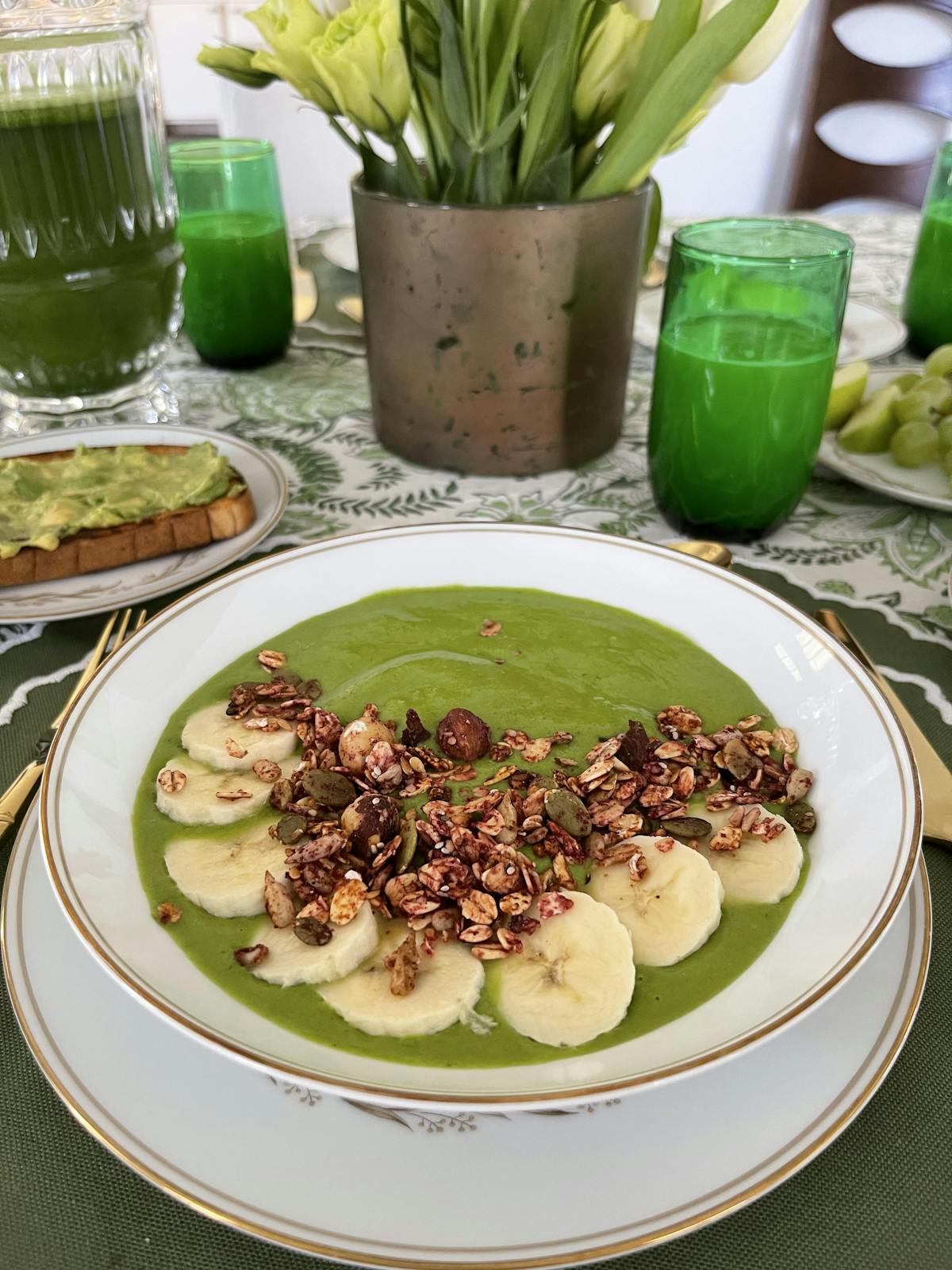 It's easy being green with this green smoothie recipe.
Easy Green Smoothie
8oz SAMA Vanilla Mylk
1/2 frozen banana
1/2 cup mango
1/2 cup spinach
Add water, coconut water, or more milk until desired consistency. More liquid for a smoothie. Less liquid for a bowl with toppings.
Add SAMA beet granola, paleo granola, or chunky monkey granola. Pictured with Beet Granola.