Breakfast Cookies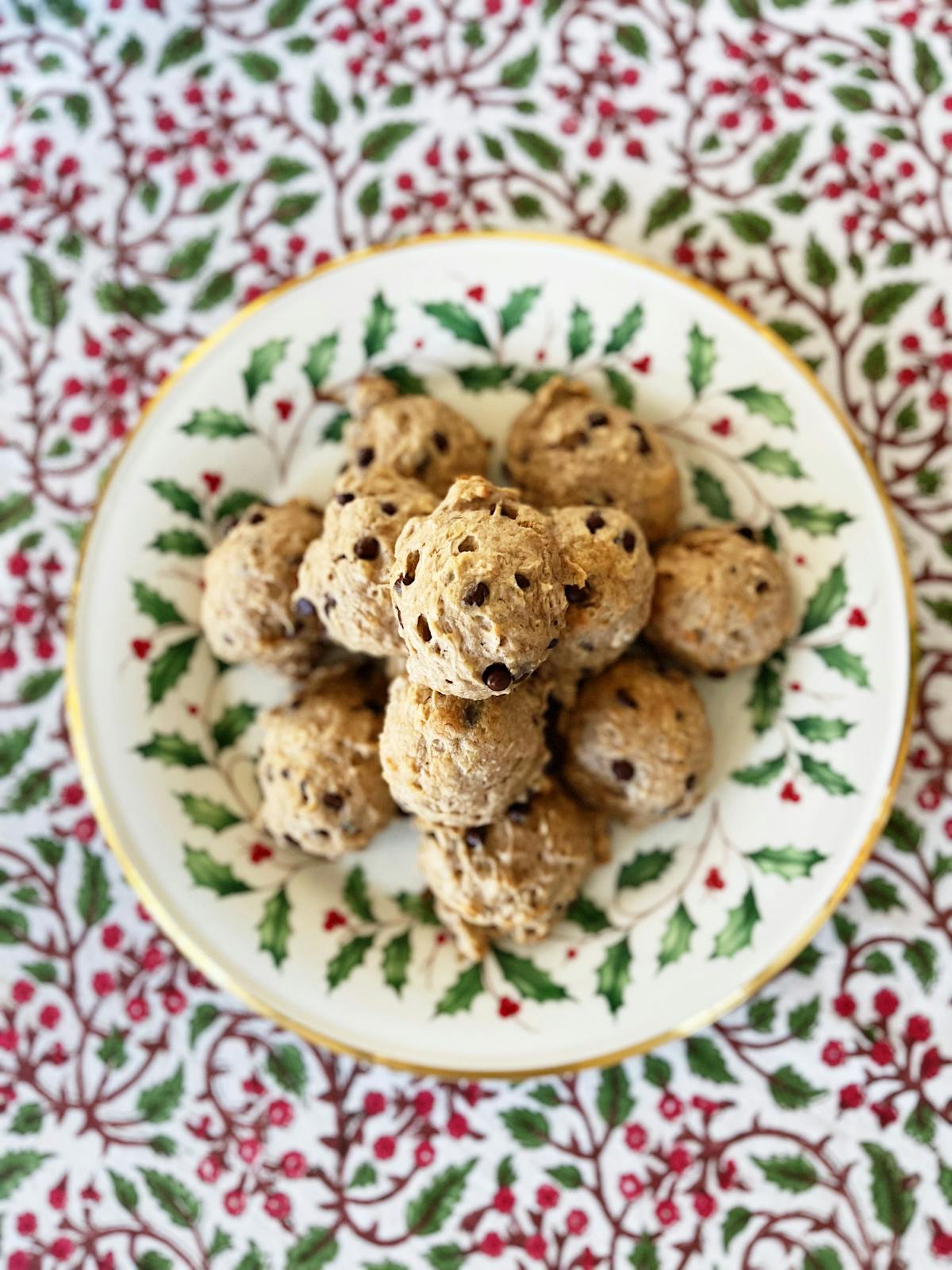 3/4 cup organic coconut sugar
1 cup ghee
3 ripe bananas, mashed
2 eggs
1 tsp vanilla extract
2 cups GF flour (Bobs Red Mill or Cup 4 Cup work well)
1 tsp baking soda
1/4 tsp baking powder
1 tsp ground cinnamon
1 tsp ground cloves
1/2 tsp pink salt
2 cups GF rolled oats
1 cup DF chocolate chips (Enjoy Life)
Preheat the oven to 375 degrees F. Line a baking sheet with parchment paper. With an electric mixer, cream the ghee and sugar until light and fluffy. And the bananas, eggs, and vanilla and mix until well blended.
In a medium bowl, sift together the flour, baking soda, baking powder, cinnamon, clove, and salt, Gradually add to the ghee/ sugar mixture, blending until well mixed. With a spatula, mix in the oats and chocolate chips.
Drop the dough by rounded spoonfuls onto the prepared baking sheet. Bake for 10 to 12 minutes, our until just starting to turn brown around the edges. Remove the cookies to a rack to cool.
They are delicious and make the house smell so good too!