Chickpea of the Sea Salad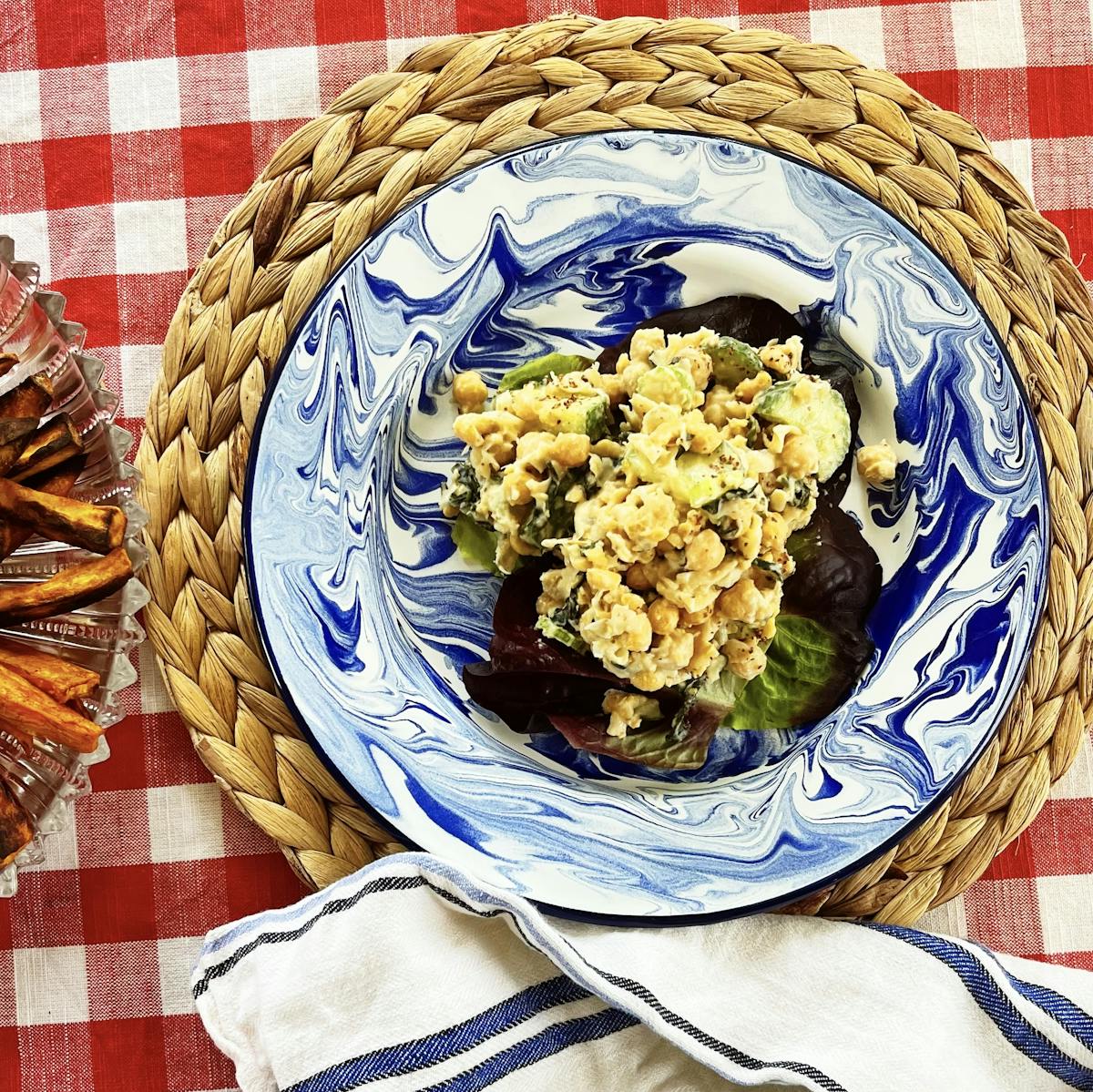 A hearty, protein salad reminiscent of tuna salad made with chickpeas and seaweed, tart cucumbers and celery, can be stand alone or in a collard wrap or sandwich.
4 14oz cans of chickpeas, strained and rinsed
1 lemon juiced
3 celery stalks diced
1 large English cucumber
Ume Plum vinegar
3 garlic cloves minced
1 shallot minced
1 cup of soy free Veganaise
1 cup Wakame seaweed
2 TBS dulse flakes
Half moon the cucumber and pickle in 1/2 Ume plum vinegar and 1/2 water for 30 minutes or more. Drain and rinse the chickpeas. Mash chickpeas with a potato masher or fork. Mix all other ingredients and top with Dulse flakes. Seaweed will soften once mixed.
**super mineral nutrition from the seaweed! High fiber, calcium, magnesium, iodine, and potassium.