Watermelon Juice Recipe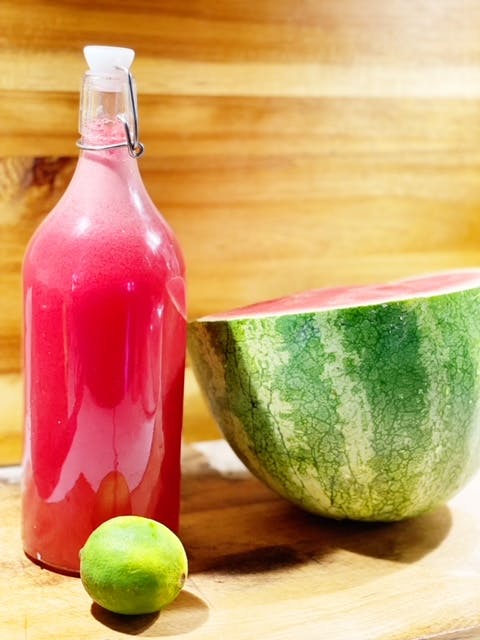 It's the dog days of summer in Hotlanta and we need to cool off. Ayurveda suggests using cooling foods like watermelon, mint, lime, aloe vera, and shatavari for the Pitta season. Whether it be 100 degrees outside, hot flashes for a menopausal woman, or road rage for Uncle Chester, these are all considered Pitta imbalances and perfect for a cooling juice like our COOL AID.
COOL AID 8oz
6 watermelon spears, approx 1in x 8in
1/4 lime peeled
1/8 cup aloe juice or 1 TBS aloe meat from a plant
1/2 tsp of shatavari powder
Put all the watermelon and lime through the juicer. Add all 4 ingredeints to the blender and give it a quick whirl. Enjoy!
DID YOU KNOW?
Watermelon is rich in L-citrulline, an amino acid that helps improve blood flow. This phytonutrient increases the amount of nitric acid in the body, blood vessel relaxation, and sexual arousal. Like Viagra, L-citrulline increases blood flow to the sexual organs but without any negative side effects.
What is Shatavari? It is a form of asparagus that is considered to be a great help to women in all stages of life. It is also known for its cooling and calming properties.
Read more about it here.
https://organicindiausa.com/blog/herbs-for-womens-health-shatavari/